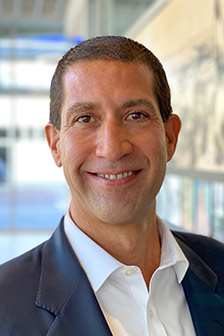 The State of the Market report in Sarasota, Florida, has been recently published for the second quarter of 2020. The report covers surrounding areas including Charlotte and Manatee counties. It is brought to you by Eric Massey through Michael Saunders and Company Commercial Division. This information can help you when you're researching the local market and nearby communities. State of the Market reports will help you make decisions that are most suitable for you and your business.
According to the report, there are details that remain uncertain, as the coronavirus has effected the tri-county area. However there are key insights in this report that are valuable takeaways. You can read the full report here, and below, I've included a synopsis of the material.
Consequentially, asking rent growth and construction starts will be a consideration for businesses as they navigate throughout the remainder of the year. Companies are measuring and planning for the third quarter and close of 2020, as they consider their mid-to-long-term footprint.
The way we operate has shifted for the global pandemic. However my commitment to our partners and the commercial real estate industry is stronger now than ever, as we continue to facilitate goals for both. I am available as your resource for commercial real estate. It's my passion! Please connect with me via phone at 941.809.6351, via email or through social media.
I'm now on Facebook, Instagram and LinkedIn. I can offer support for different sectors of the business, and can help you find answers to all your questions.
Some particularly noteworthy transactions occurred for a mixture of vacant land, office space and industrial. Here are the Top 3 Transactions in commercial real estate for quarter two of this year. It happens that these three were all sales.
The Top 3 CRE Transactions (second quarter 2020)
705 Haben Boulevard, Palmetto, Florida. 6.40+/- Acres of vacant land was sold.
1916 N Frontage Road, Plant City, Florida. 4.48+/- Acres of vacant land was sold.
305 15th Street West, Bradenton, Florida. 3,257 SF of office space was sold.
Here is a graph from the State of the Market report that summarizes the rental rate table and overall asking rents for quarter 2 of 2020 in the counties of Sarasota, Manatee and Charlotte. Click the image to access a PDF of the report.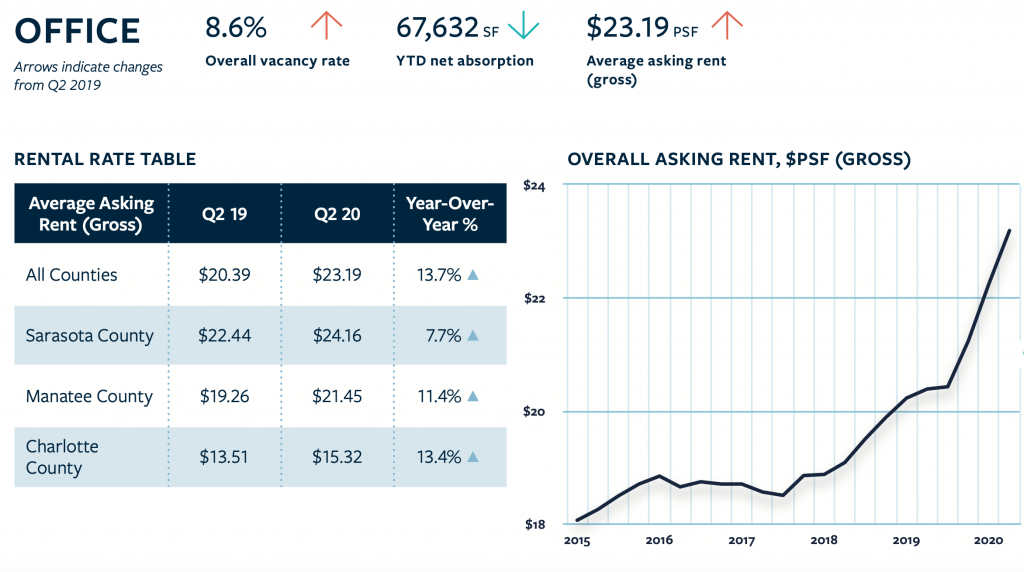 View the report in full to see helpful charts and graphs that bring a valuable visual context to the State of the Market report. There's also something you should know. Interestingly, MS&C Commercial has a property management division ready to assist and support you should you decide leasing is the way to go. Let me know if you have any questions and until then, continue reading this blog to stay up-to-date on the current trends in commercial real estate.