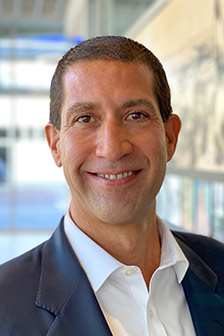 The Colony Beach and Tennis Resort was once a luxurious and renowned destination visited by tennis stars and celebrities alike, but ever since closing in 2010, it has fallen into severe disrepair. Originally opened in 1967, the Colony became one of the greatest tennis landmarks in the United States, attracting legends like Andre Agassi and Chris Evert, and putting Longboat Key on the map. It enjoyed 40 years of prosperity before ultimately falling victim to a sharp drop in tourism during the Great Recession and filing for bankruptcy, like so many other hotels and resorts at the time.
Due to a long series of legal disputes, the Colony would remain untouched for eight years after closing its doors, slowly deteriorating and negatively impacting the value of nearby properties. Many were still attached to its legacy, wondering how the iconic resort could have ever possibly gone under. But all that will change now that Unicorp National Developments has officially kicked off its demolition of the Colony as of this Thursday. Once the site is fully cleared, Unicorp plans to construct a complex called the St. Regis Hotel and Residences, consisting of one five-story, 166-room hotel and 78 residential condominiums distributed among three five-story buildings.
Watching a place as historic as the Colony get demolished is heartbreaking for some, such as the resort's 91-year-old founder, Dr. Murray "Murf" Klauber, who devoted over half of his life to the building. But it's reassuring that the demolition is being driven by the construction of new lodging, illustrating how far we've come from the depths of the recession. Here's hoping that St. Regis strives to make as big of a splash as its predecessor did.
To learn more about the Colony and St. Regis, check out Chris Anderson's article in the Herald Tribune.