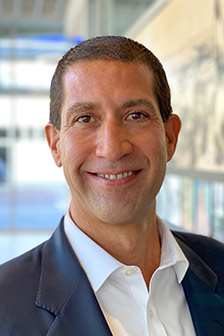 Here are some updates to Sarasota's ever-changing restaurant scene:
Sage at the SRQ, located at 1216 1st Street in Downtown Sarasota, is slated to open by the end of the month. The restaurant's menu will have an international flavor, featuring eight entrees from eight different countries, and features a rooftop bar and 3,400 square feet of event space.
3 Pepper Burrito Co., a fast-casual Mexican food chain, has opened its first Sarasota location at 14 North Lemon Street in Downtown Sarasota. This destination offers quick dining with fresh ingredients and homemade chips and salsa.
Louisiana in a Box, located at 704 10th Street West in Palmetto, is former NBA star and Baton Rouge native Tyrus Thomas's love letter to Louisiana cuisine that recently opened in November 2018. From gumbo to po' boys to boiled crawfish, you won't find a more authentic restaurant outside of Louisiana.
Bohemios Wine & Beer Tapas Bar, located at 3246 Clark Road in Sarasota, features delicious Spanish food with a seriously impressive selection of fine wines and beer. Recently founded by three friends from Latin America, this restaurant is an excellent place to browse new wines and beers while enjoying live Spanish guitar and flamenco dancing.
Salute! Restaurant, located at 23 North Lemon Avenue in Downtown Sarasota, recently announced that it will be serving a winemaker five-course dinner starting at 6:30 PM on January 25th. The dinner will feature spirits from two wineries, Podere Ciona Winery and Antonio Sanguineti Wines. Reservations are $95 plus tax and gratuity.
For more information on any of these locations, check out Lee McCall's article on the Herald Tribune.