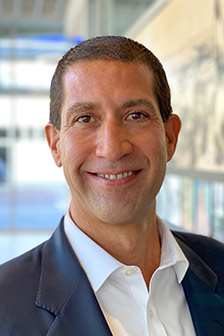 This Thursday, the Economic Development Corp. of Sarasota County presented Matt Walsh, the owner, founder, and CEO of The Observer Media Group Inc., with the Clyde Nixon Business Leadership Award. The award is given annually to an individual in Sarasota County who demonstrates the personal and business values of Clyde Nixon, the founder of Sun Hydraulics, whom Walsh knew. Walsh and his wife Lisa purchased the Longboat Observer in 1995. Since then, his entrepreneurism has created over one hundred jobs within the Sarasota community. Walsh truly has a commitment to journalistic excellency which has grown the Observer Media Group and its publications into highly valued sources of information across the state of Florida.
EricMasseyCRE would like to say congratulations to Mr. Walsh on this wonderful award, and thank you for all your service!
For more information about Matt Walsh and the Business Leadership Award, read Chris Willie's article on the Herald Tribune.