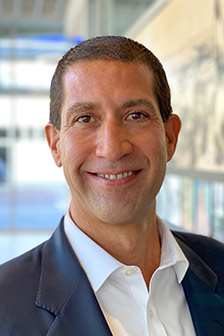 Eric Massey CRE of Michael Saunders and Company Commercial division is on a roll. At the beginning of this month he closed on the Towles Court Compound you may have seen on the market.
1901, 1905 and 1909 Morrill Street in Sarasota, Florida 34236 is no longer available.
The completely unique compound in Towles Court sold on October 1, 2021. The property consists of two parcels featuring 3 detached buildings totaling 4,058 SF, as well as, onsite parking along Links Ave and Morrill Street in addition to street parking.
This area is highly sought after and is located in an historic part of downtown Sarasota. The grounds are beautiful and well maintained with all the buildings being interconnected via a wide covered walk way.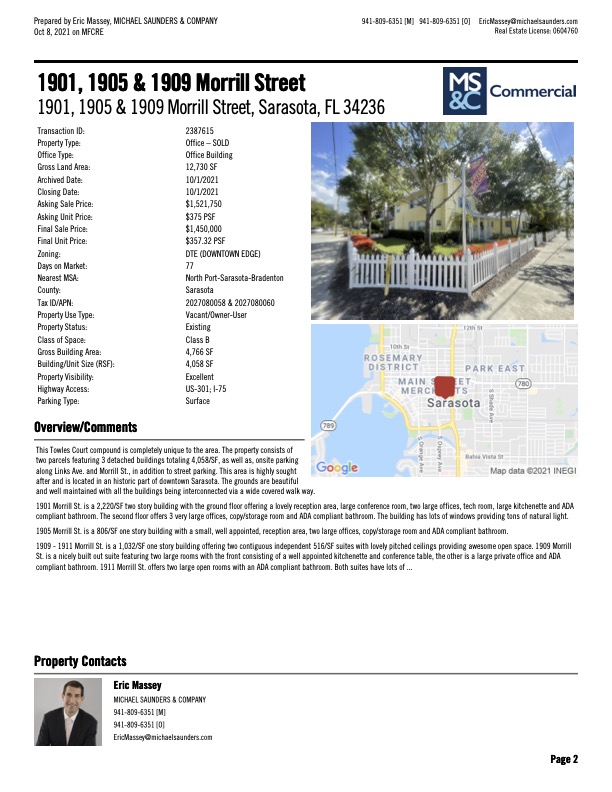 Connect with Eric Massey anytime to inquire about any commercial real estate needs or listings you'd like to list. You can reach him at 941-809-6351.#